Managing audits is challenging, especially with heightened regulatory demands. Your fragmented approach increases the risk of inaccurately reporting critical information leading to financial losses and severe regulatory consequences. With RGP-Veracity, there's a better way to keep your business protected.
Your All-In-One GRC Solution, Powered by ServiceNow IRM
Featuring configurable, persona-based workspaces. Click a button to explore each workspace: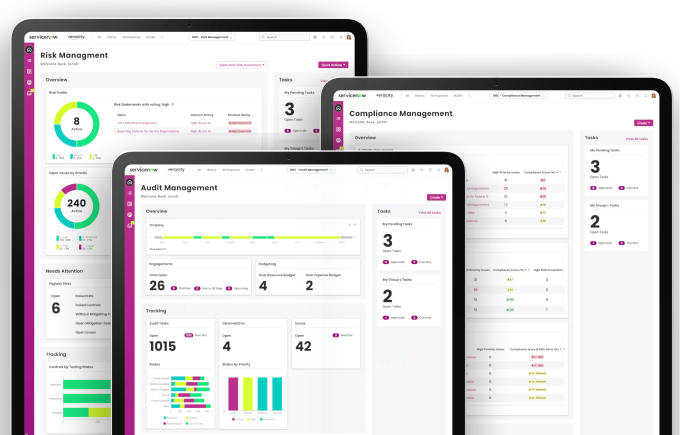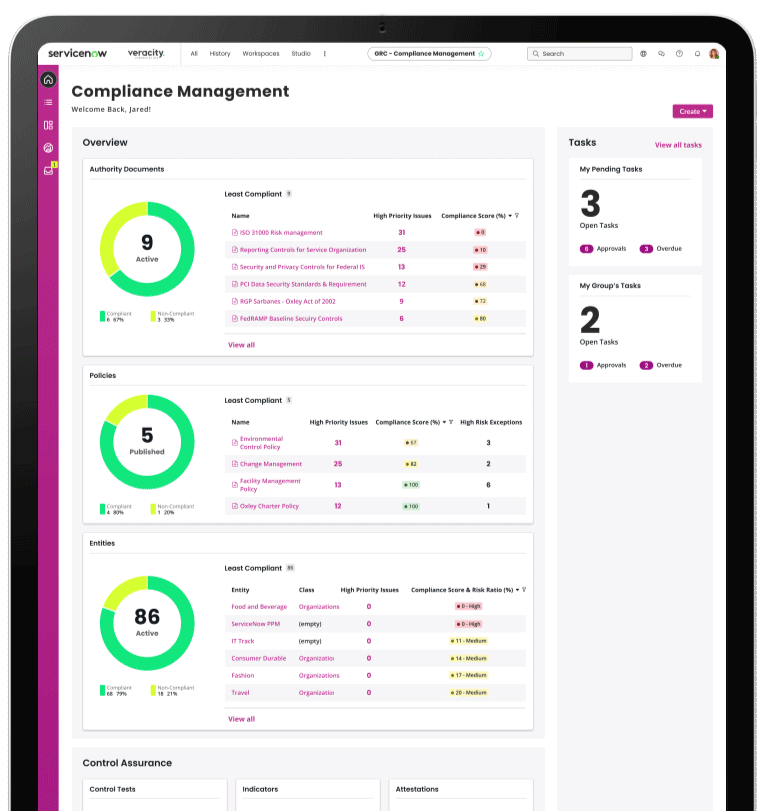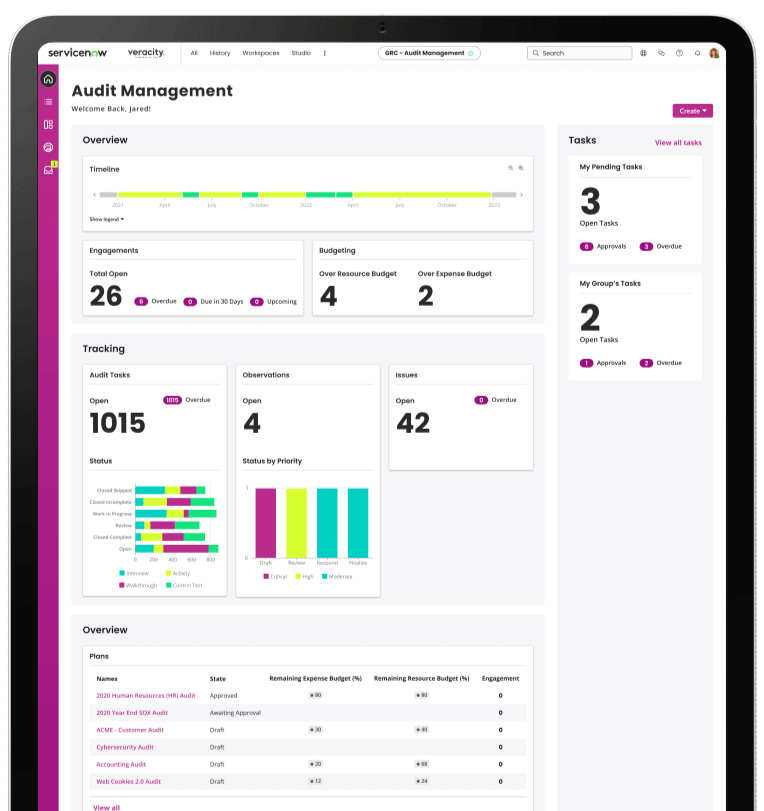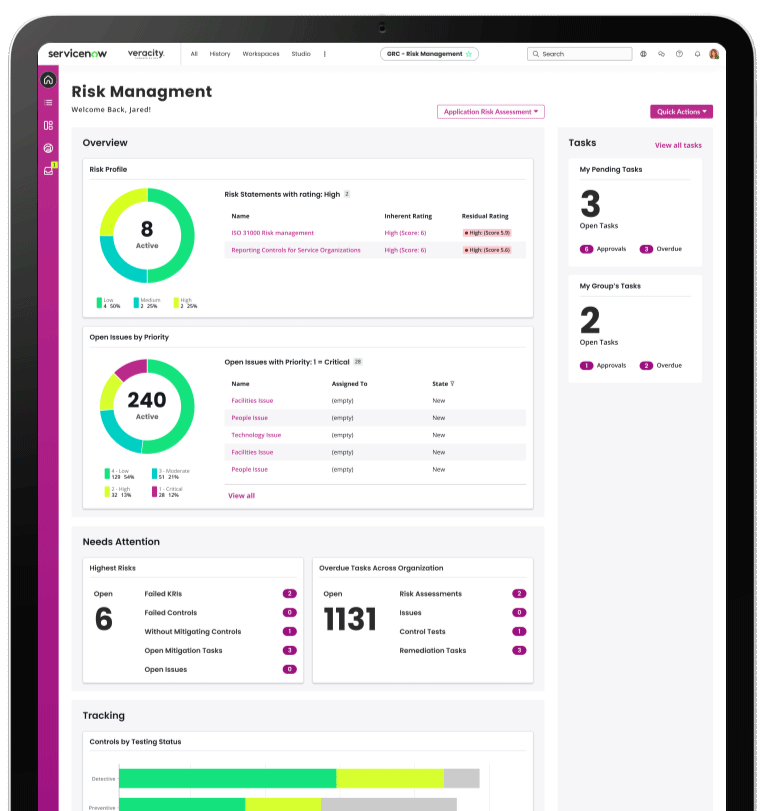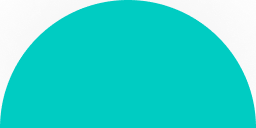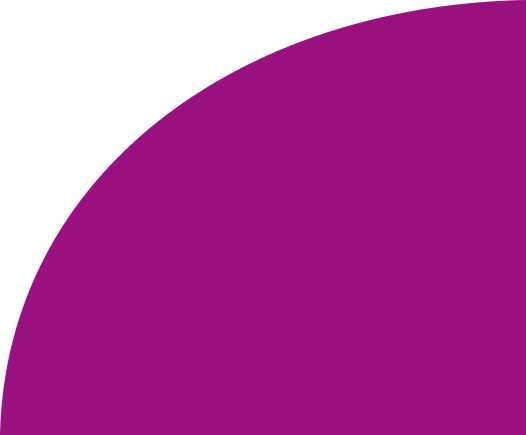 Automate Your Assessments
Eliminate disconnected spreadsheets and track the operational resilience of your critical services in real-time. Now, you can automatically assess risk as it occurs and invest your time in what matters.

Connect Your Risk Landscape
Reduce tech cost and eliminate cascading risks with shared data, comprehensive GRC coverage and configurable workspaces—all integrated with ServiceNow IRM. From risk management to cybersecurity to compliance and audit, seamlessly connect your risk landscape with a single tool, you already trust.

Deliver Accurate Results, Every time
Decrease errors and redundancy the first go-around. With accurate, meaningful data in your arsenal, you can easily elevate assurance to stakeholders and confidently deliver services through adversity.​
AUTOMATED RISK ASSESSMENTS & REAL-TIME MONITORING​
Identify Risks Before You're At Risk
Manually combing through data to uncover and prioritize critical business risks is a formidable effort. With the power of automation, you can optimize productivity and proactively manage audits, tech & cyber risk and compliance all-in-one solution—before it's exploited.
Guided risk & control identification workflow
Robust reporting, responses & analytics
Dedicated module for managing third-party risks
Quickly identify & respond to non-compliant controls
Central Data Repository-Based AI (CMDB)
REUSABLE EVIDENCE & DATA DASHBOARDS​
Inform Confident Stakeholder Decisions
​One of the most vital aspects of consolidating data from risk and compliance programs is the ability to prove program effectiveness. And when data is scattered, telling that story is increasingly difficult. Simplify complex data management and inform reliable decision-making without excessive effort.
Contextualize intelligence from risk, policies ​& business practices to quickly react to threats
Reusable evidence collection & intelligence feeds
Detailed audit cost plans & timecards
Maintain strong risk management over time
SEAMLESS INTEGRATIONS & ADAPTIVE WORKFLOWS​
Align Resilience Across Your Organization
While technology solutions are vital to business operations, too many ​solutions can inadvertently silo data, decrease efficiency and increase costs ​to your business. So why not connect risk and boost visibility to your risk ​& compliance efforts through a single window dashboard integrated on ​a tool you already trust?
Central Data Repository-Based AI (CMDB)
Broad ecosystem & valuable 3rd-party integrations
Efficient data sharing & cross-functional workflows
O365 & ServiceNow Project & Portfolio Management (PPM) Integration
Trusted interface enables control, front-line engagement ​& rapid user adoption
RGP + Veracity + SERVICENOW
Confidently Deliver Through Adversity, Hassle-Free
Together with the ServiceNow ecosystem, you get a real team of experts that execute against today's most pressing risk and compliance initiatives. We provide the tech, strategy and support across a broad range of risk management, internal control and compliance challenges to understand and advise your team towards scalable and continuous resilience.
Quickly adapt to disruption, digital transformations ​
& new privacy regulations
Established delivery framework within the IRM module
CPA, CIA, CISA & CFE Certifications
ServiceNow Elite partnership expertise
Internal Audit, SOX/ICFR & Compliance programs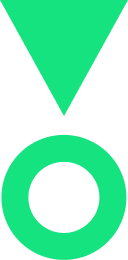 Don't Let Risk Impact Your Business
83
Of organizations report more than 1 data breach in 2023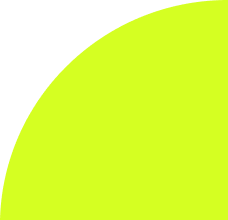 216
Average daily regulatory alerts for change regulations
4.45
Average cost of data breach—up 15% over past 3 years
Source: IBM's Cost of Data Breach Report 2023, Gartner 2023 Audit Plan Hot Spots Report
Experience a Comprehensive Approach to Dynamic Risk Landscapes
Schedule time to explore the RGP-Veracity ServiceNow IRM Solution
Explore Related Resources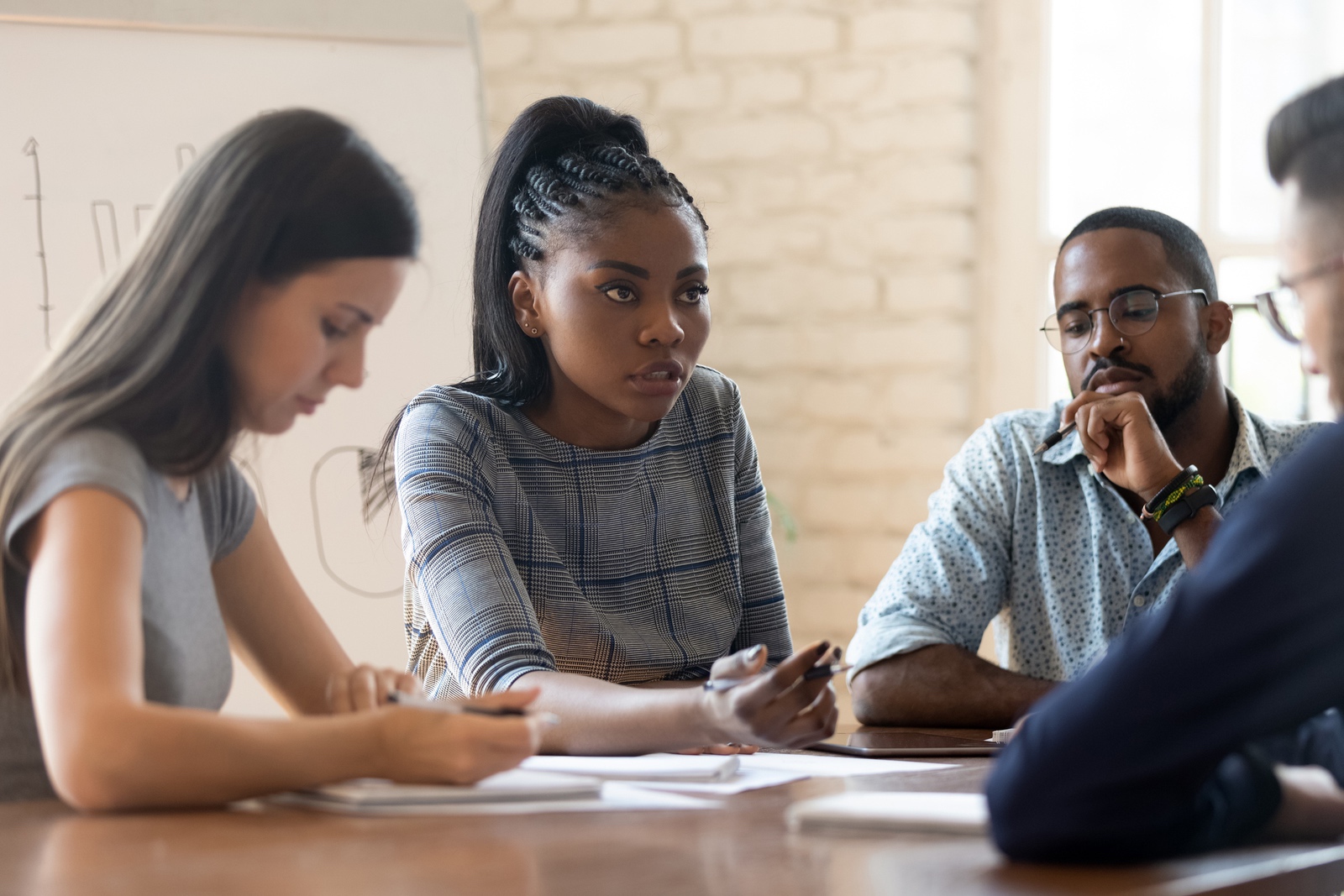 ESG Reporting & Risk Management: Are You Ready for New Rules?
​After decades of evolution, consensus is finally crystalizing around consistent ESG standards. And if finalized, this will have a major impact on companies and auditors alike. Explore how you can better prepare for these new rules.