Modern organizations are facing infinite challenges that demand their attention and action day after day. The laundry list of concerns includes accelerating digital transformation, fast-evolving cyber risks, pandemics and extreme weather events, privacy regulations, expanding compliance requirements, and much more. Amid these concerns, one common thread ties them all together: the need for effective risk management.
In addition to the plethora of risk-related topics, businesses are also witnessing an unprecedented acceleration in the rate of transformation. This transformation is not just a matter of choice; it's a survival strategy in an intensely competitive and rapidly changing world. However, this rapid pace of change often leads to a lack of clarity when it comes to risk ownership and management. Even when there's awareness of the risks, they may be isolated within different parts of the organization.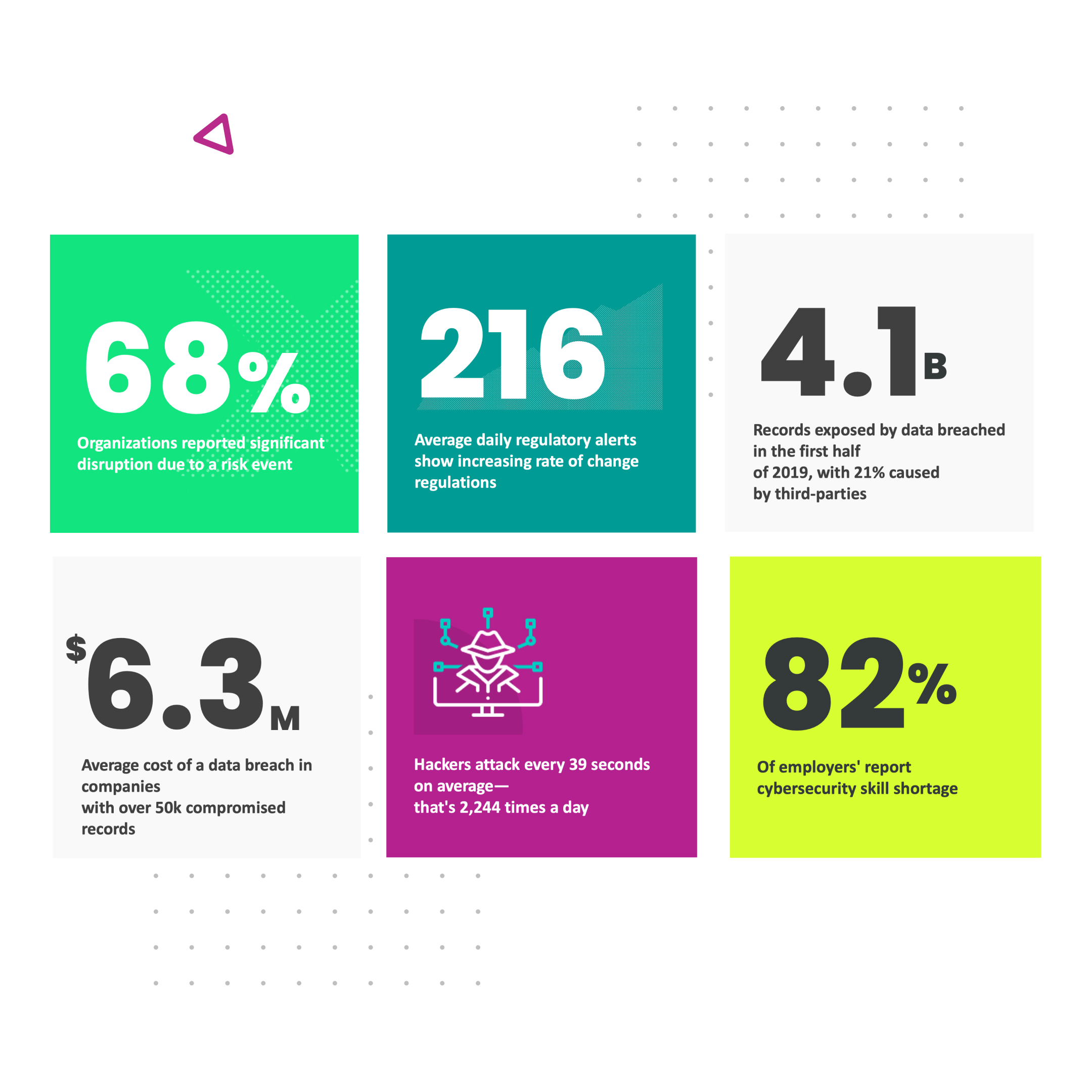 The Consequences of Inadequate Risk Management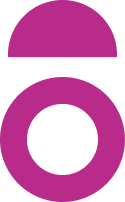 The consequences of inadequate risk management are far-reaching, affecting every aspect of the organization: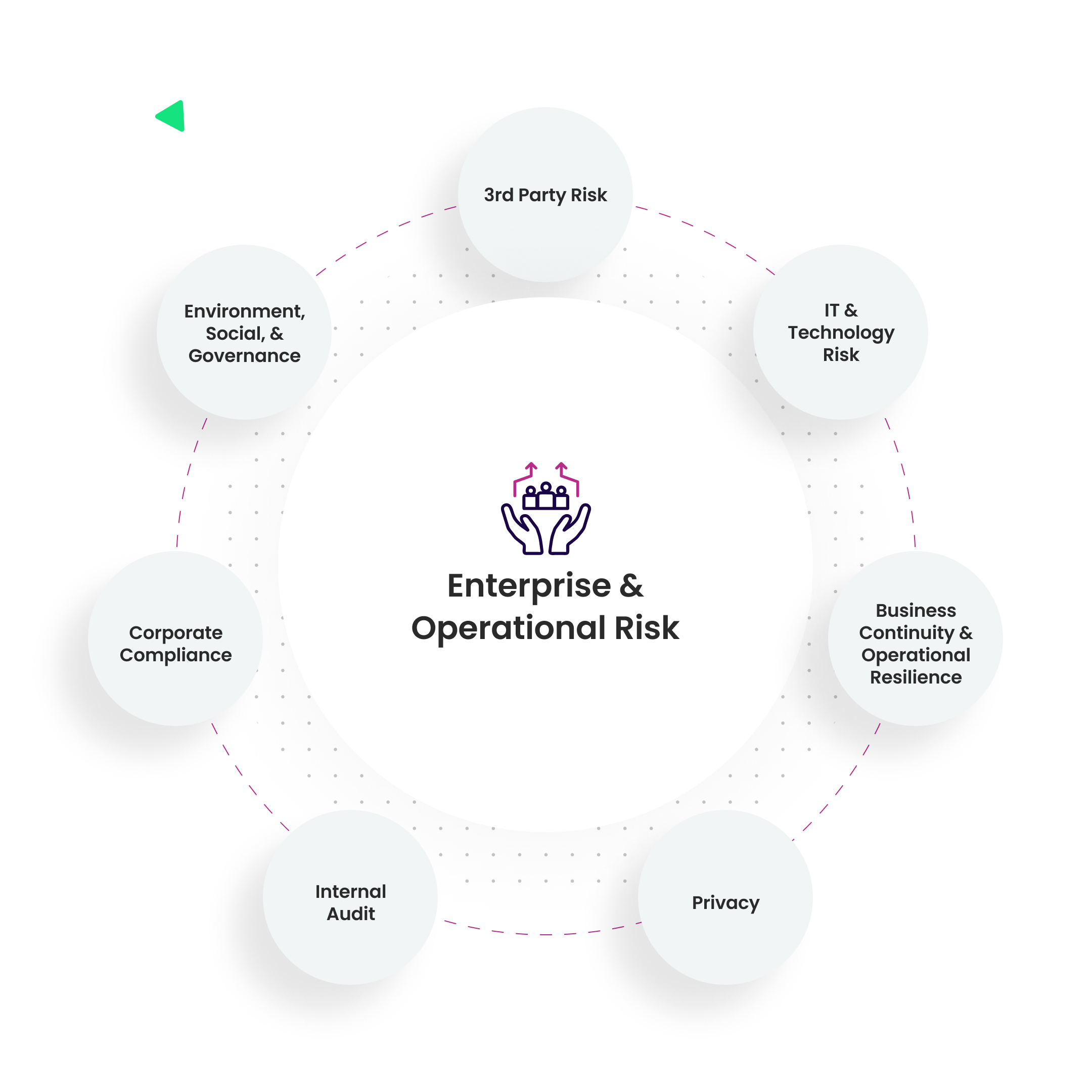 Integrated Risk Management—A Better Way to Manage Risk
In a world where uncertainty is the only certainty, organizations of all sizes and industries are constantly seeking ways to manage and mitigate risks effectively. Integrated Risk Management (IRM) is a comprehensive and strategic approach to managing risks and resilience across an organization. It involves embedding risk management and resilience principles into daily operations, decision-making processes, and the entire enterprise's culture. The key idea behind IRM is to create a unified, holistic view of risks that is supported by data, enabling better decision-making and risk prioritization.
The Benefits of Embracing IRM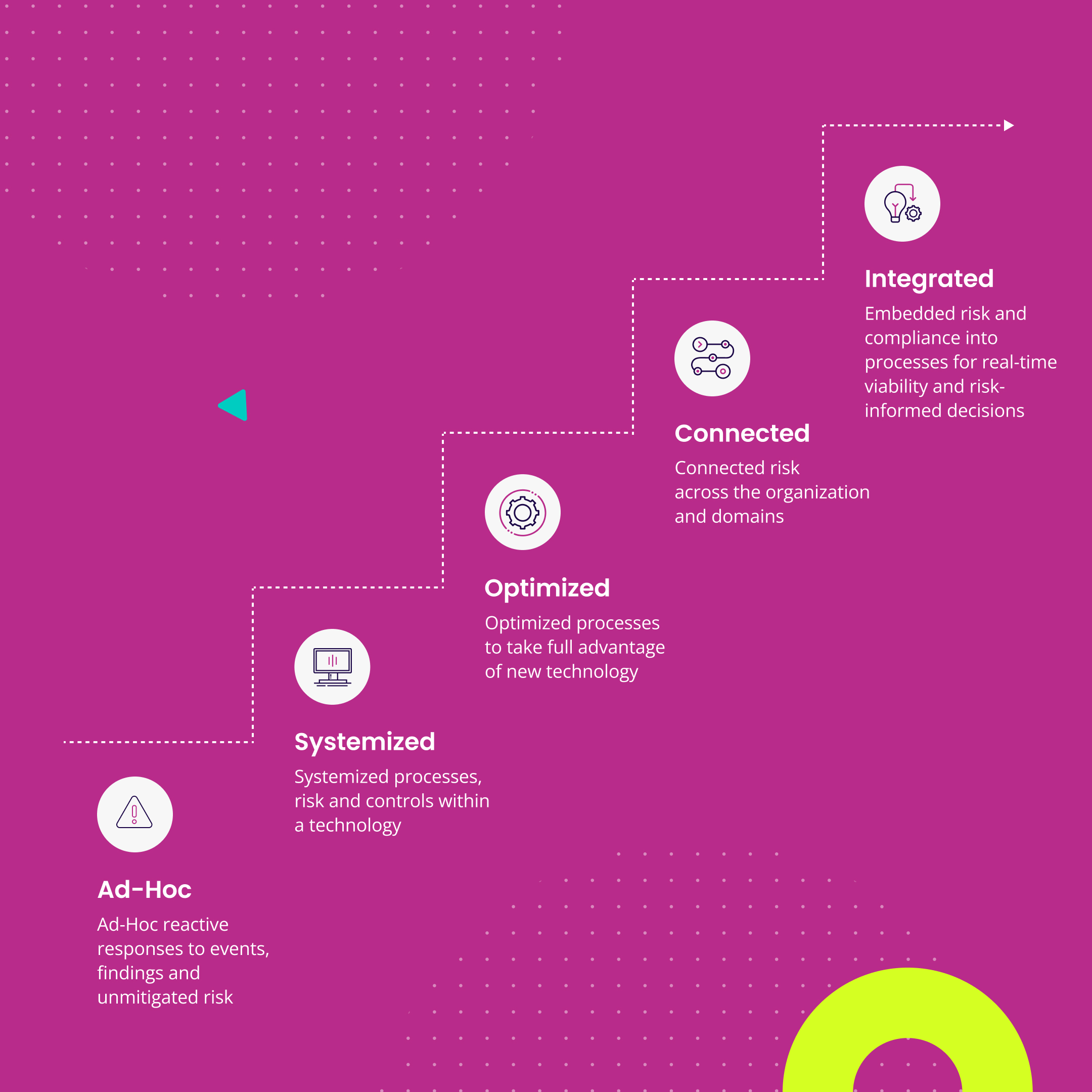 How to Implement IRM Effectively—Ten Key Steps
Integrated Risk Management is a journey that demands a proactive, collaborative, and technology-enabled approach. By following these key recommendations, your organization can establish a strong foundation for success, fostering a culture of risk-awareness, breaking down silos, and ensuring the alignment of risk management activities with business strategy. Need Help Assessing Your Current Approach to Risk Management? Let's Connect.
By embedding risk management and resilience principles into daily work, and leveraging a common platform to manage risk effectively, organizations can achieve better decision-making, foster a risk-aware culture, and increase their agility and efficiency.
Together with RGP, we offer the expertise and technology solutions to guide your organization along this ServiceNow IRM journey—helping you formulate one source of truth for clear and effective risk management for a more secure, successful future for your organization.
Learn More
Unlock the full potential of your next digital transformation with our comprehensive collection of insights, analysis, and expert opinions.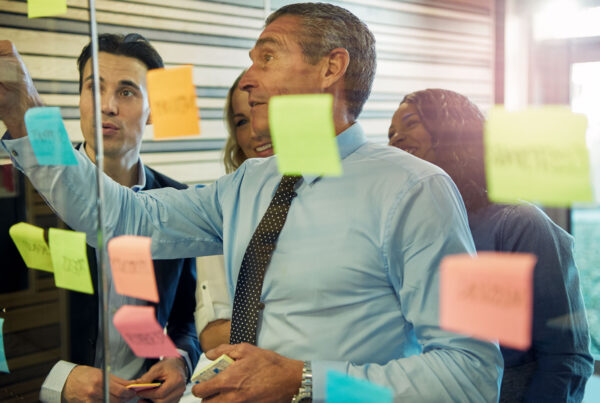 ServiceNow is a powerful platform that promises to streamline your organization's IT service management, but successful implementation is no walk in the park. Many organizations, both big and small, face…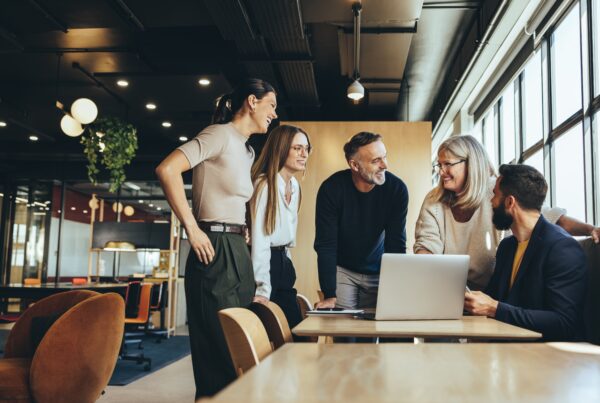 Investing in ServiceNow is a strategic decision that can revolutionize how your organization manages technology, customer, employee and creator workflows. However, to truly harness the full potential of the platform,…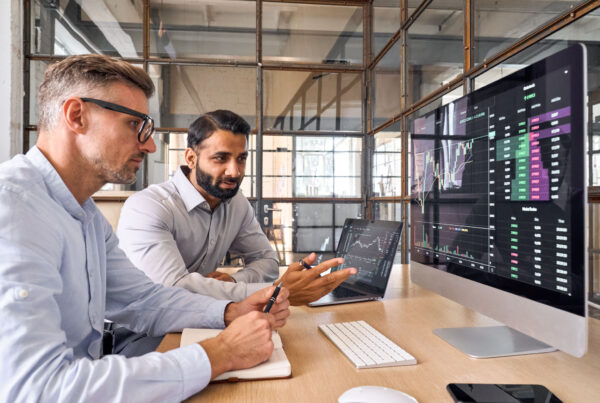 Modern organizations are facing infinite challenges that demand their attention and action day after day. The laundry list of concerns includes accelerating digital transformation, fast-evolving cyber risks, pandemics and extreme…